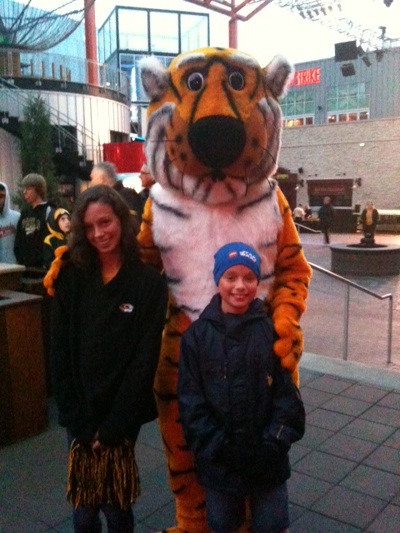 Cathy and Caelan say hi to Truman the Tiger during a Mizzou pep rally before the Tigers played Notre Dame in Kansas City during our Thanksgiving break trip to Missouri.
Merry Christmas!

Welcome to our 2011 Christmas family update...


It has been another exciting year for the Matthews family here in San Antonio. We decided to update our website this Christmas, so welcome to Typoz.com!

Click on the names in the menu above to find out what we've been doing in 2011.

Also, we welcome any e-mails you'd like to write to us. We love hearing from all of our family and friends!

Have a Merry Christmas and a Happy New Year!