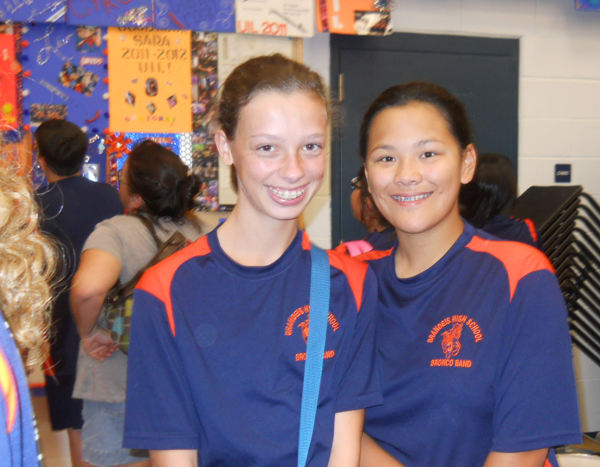 Cathy and her friend Savannah get ready for another marching competition with the Brandeis Band.
Catching up with Cathy...


I am a sophomore at Brandeis High School, where I play clarinet and participate in math competitions. Our band received a I rating for its marching show this fall; we have started concert band.

I love our cats, Berkley and Lucinda. I'm thinking about colleges and I want to become an architect.

I played soccer in the Y league this spring.